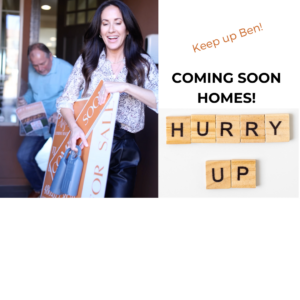 As a real estate agent, it's no secret that you have a lot on your plate. From meeting with clients to showing properties and negotiating deals, your schedule is often packed from morning to night. With so much to do and so little time to do it in, it's important that you're making the most of your time and maximizing your success. Remember to take care of yourself along the way, and you'll be well on your way to achieving your goals.
More COMING SOON homes!
We are always On-the-Go!  We love Ben!
For Real Estate inquiries, contact us anytime: Shea Preferred Realty Group