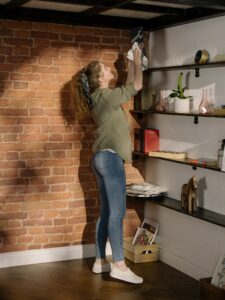 Having a clean and organized home is SO important when it comes to selling your home!
Potential buyers want to come into a home and be able to envision their family living there! ???? First impressions are everything! You have about 7 seconds to make a lasting impression once potential buyers walk in the door ????
A clean home makes an amazing impression and it shows you care! Not only will they not be able to envision themselves in the space, they will most likely judge you and your clutter.
So take my advice, and clean your home before a showing! @Shea Preferred Realty Group