As Neal says, "retirement is the best five days to add to every weekend!" This is something that Neal and Marsha live by. They had a very specific vision when they started looking for a place to retire: they each wanted to have an active lifestyle that supported their love for being outdoors. Encanterra checked off all those boxes immediately.
Neal grew up on a dairy farm in Wausau, Wisconsin. He graduated from the University of Wisconsin and received his graduate degree from American College. Neal worked for Lincoln National Life Insurance Company in Ft. Wayne Indiana for many years and then retired as Vice President of Sales with the Mutual of Omaha. Marsha grew up in upstate New York near Albany. She loved spending her summers at the Jersey Shore. She graduated from Alfred University and received her MSBA from Indiana University. Marsha made a career at the University of Nebraska Medical Center and recently retired after 44 years with them. They consider themselves late to the retirement game, but they loved their jobs and truly felt they were making a difference in the world.
Early in their careers, Neal and Marsha traveled the world and visited many places. Frequent business trips to Arizona eventually led them to retire here. They visited Encanterra in 2018 and were introduced to the Shea Preferred Team when they were looking at the model homes. Their first impression of the community had them completely fascinated— it was a dream come true and just what they had been looking for in a retirement home.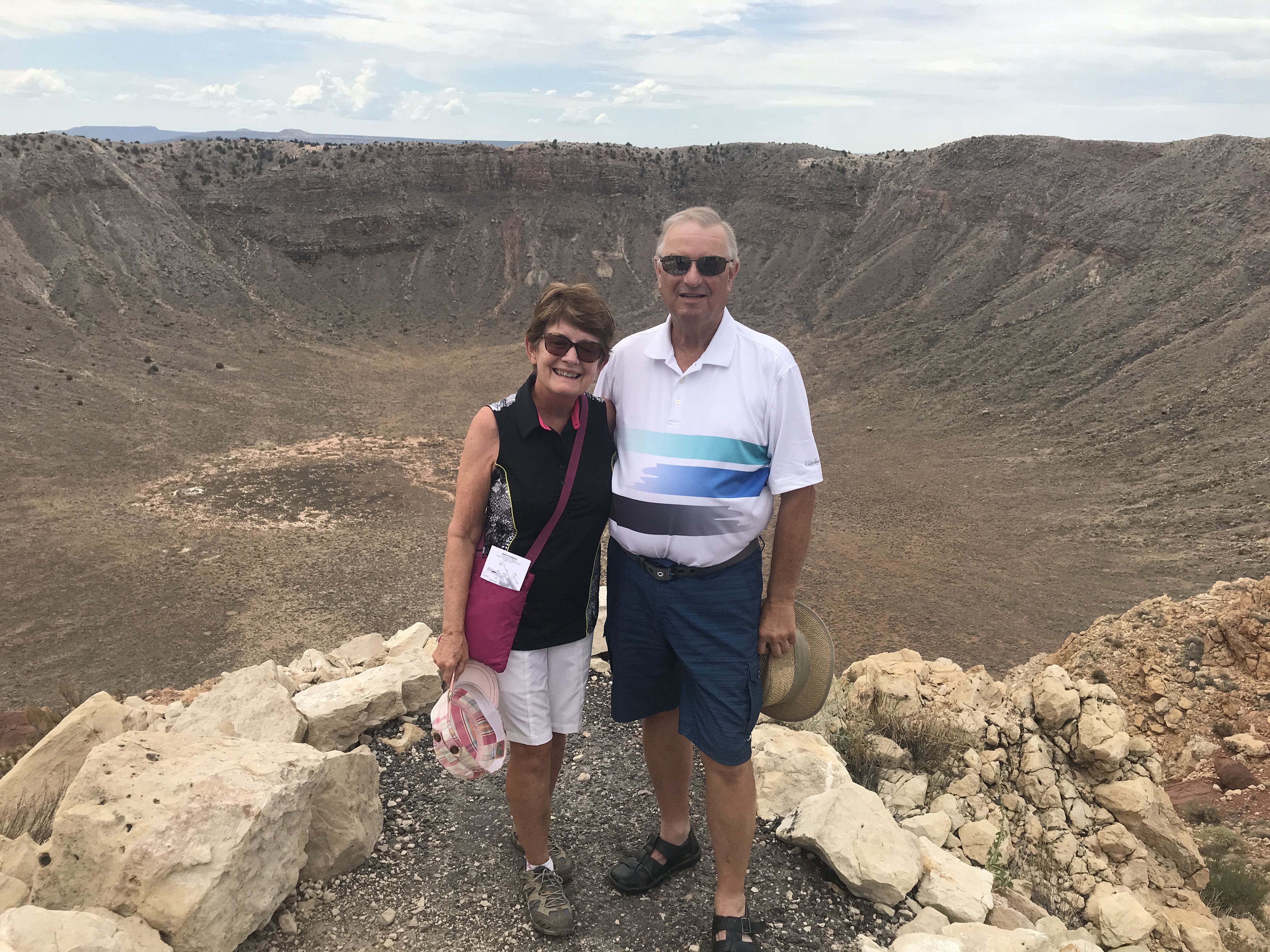 Neal and Marsha love to be outdoors and are very active. On any given day, Marsha walks for a minimum of 30 minutes. She loves to do water aerobics and play bocce ball, and she is also a member of the culinary club and book club. In their free time, Marsha loves to participate in healthcare events with the American College of Healthcare as well as the Leadership Circle at Phoenix Children's hospital. Neal loves to cheer on his favorite teams – Green Bay, Nebraska Huskers and the Wisconsin Badgers. Together, they love to play golf, explore all the beautiful sites of Arizona, and simply enjoy each other's company. This past summer they visited Meteor Crater in Northern Arizona. This year they will be celebrating their 49th wedding anniversary.
The Shea Preferred team is so happy to have helped them fulfill their dream of retirement. Welcome to the good life, Neal and Marsha! We are happy to have you join the Encanterra family!