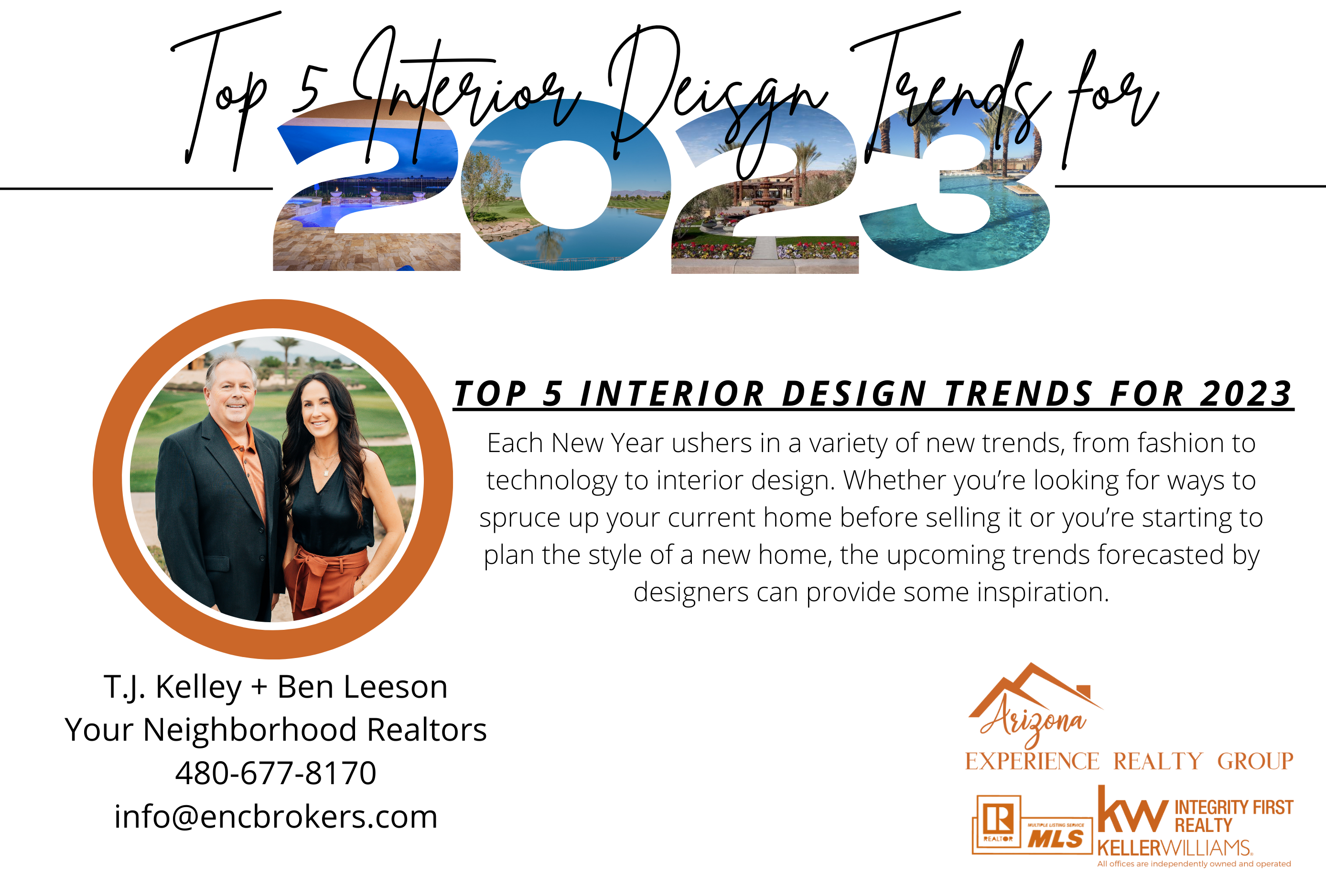 Each New Year ushers in a variety of new trends, from fashion to technology to interior design. Whether you're looking for ways to spruce up your current home before selling it or you're starting to plan the style of a new home, the upcoming trends forecasted by designers can provide some inspiration.
Here are 5 of the top interior design trends you can expect to be seeing in 2023:
Calming colors. When it comes to paint colors, wallpaper, and décor, homeowners are increasingly preferring warm, neutral hues that evoke a sense of calm and coziness. Colors commonly found in nature—such as muted browns and greens—are always a safe choice, but shades that are deeper yet still earthy (like mustard yellows, the popular accent color Ultramarine blue, or Pantone's color of the year for 2023, Viva Magenta) are finding their place as well.
Statement rugs. To complement a more neutral color palette, designers are seeing homeowners opt for statement rugs that are both functional and decorative. With bold colors and patterns, these rugs can essentially serve as "floor art."
Gold accents. Reflecting the theme of warm over cool tones, gold and brassy fixtures—including lighting, faucets, and cabinet or drawer pulls—will continue to be popular, while brushed nickel has fallen out of favor.
High-gloss wood finishes. From floors to cabinets, matte wood finishes are being swapped out for high-gloss, which brings a polished, eye-catching look to any room.
Biophilic design. While this trend is not exactly new, designers expect to continue seeing homeowners seek ways to bring elements of the natural world into their homes. This often manifests in the use of natural, organic materials, such as bamboo, cork, and wood, as well as decorative objects with freeform shapes. Incorporating these items can add warmth and texture to any interior design.
Sources: good housekeeping & house beautiful