Follow these 3 steps to make the most money when selling your home!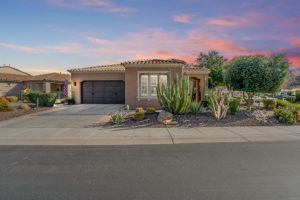 STEP 1: BE PREPARED – A PREPARED SELLER IS A SUCCESSFUL SELLER
The first step to getting prepared to sell your home is to find a Real Estate Agent who you like and trust to work with. You will want to find someone who knows how to market using current strategies. Your agent will be your best resource in creating your plan to prepare your house for sale.
STEP 2: CLEANING, DECLUTTERING AND ORGANIZING
If you want to make the most money from your home sale, you'll want to make sure your house looks its best. Now is the time to do a deep clean – wash windows, power wash your deck and patio, wipe down all of your cabinets, trim, doors, etc. Make it look as move in ready and taken care of as possible.
It's also time to "Marie Kondo" your house to show how much space you have instead of how much stuff you have. Our closet trick is to take out half of what is in your closets and put it into storage bins (or get rid of it!)…then neatly hang or fold the rest!
If your home needs a LOT of organizing, consider hiring a professional organizer to get it in shape!
STEP 3: PRE-LISTING HOME PREP & REPAIRS
It's important to be prepared for the Home Inspection upfront and take care of any deferred maintenance ahead of time.
Let's face it, we all have a few things that need to be done in our home that we have been putting off. Now's the time to stop procrastinating and just take care of it.
Do you want more information on how to make the most money when selling your home? Comment below on this blog post or give us a call at 480-677-8170!