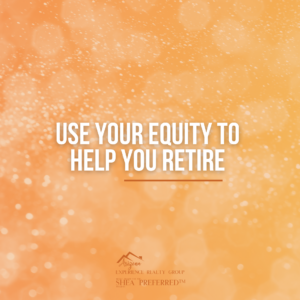 IS IT TIME FOR A NEW HOME?
Retirement is a milestone filled with opportunities, including the chance to find your perfect home for this exciting chapter. But how do you know if it's the right time to make a move?
HOW LONG HAVE YOU BEEN IN YOUR HOME?
In the past, homeowners changed residences every six years on average. Today, that number has grown to over nine years. If you've been in your home for a while, life changes may mean your needs have evolved.
CONSIDER THE EQUITY YOU'VE GAINED
The longer you've owned your home, the more equity you may have built. On average, homeowners who've been in their homes for five years have seen a nearly 60% increase in value! For those with 30 years of ownership, the value nearly triples.
RETIRING WITH HOME EQUITY
Thinking about downsizing, relocating, or living closer to loved ones? Your equity can make it happen. Partner with aus and we can help you sell your current home and find your dream retirement residence.