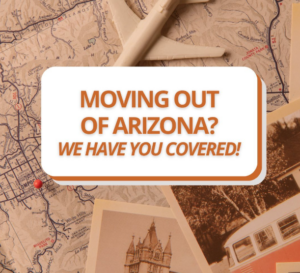 Planning a move out of state can be a daunting task, but there's no need to panic. If you're leaving Arizona, our team is here to provide you with a seamless and stress-free relocation experience.
At Shea Preferred Realty, we understand the challenges of moving to a new state. That's why we have established strong connections with top-performing realtors nationwide. These trusted professionals have in-depth knowledge of their local markets and can assist you in finding your dream home in your new location.
Whether you've worked with us in the past or are new to our services, we are committed to providing exceptional support throughout your move. By leveraging our vast network of realtors, we can match you with an experienced agent who will guide you every step of the way.
Don't let the thought of moving out of state cause unnecessary panic. At Shea Preferred Realty, our connections with top producing realtors nationwide guarantee that you'll have expert assistance throughout your major move. Reach out to our team today, whether you're a past client or new to our services, and let us put your moving stress at ease. Relax and enjoy the excitement of your new beginning while we take care of the details. Your seamless relocation starts here!