The housing market has been on a roller coaster ride since 2020. After a period of volatile prices, the market corrected itself and is now on an upswing. However, there's still a lot of uncertainty about how to navigate this new landscape. For buyers, it's difficult to know how much you should be spending and for sellers, it's hard to know when to put your home on the market. But don't worry, we've got some tips that can help you navigate the market in 2023!
For Sellers
If you are looking to sell your home in 2023, the first thing you need to do is get an appraisal. This will give you an idea of what your home is worth so that you can set your asking price accordingly. You also want to make sure that all repairs have been made and that your home is properly staged before putting it on the market. Lastly, don't be afraid to negotiate! It's important to remember that no sale is final until both parties sign off on it.
For Buyers
When it comes time to buy a house in 2023, one of the most important things you need to consider is whether or not you can afford the mortgage payments. With interest rates at their highest in decades, many buyers are unable or unwilling to purchase at this time. That being said, if you are able to secure financing (buy-down) then make sure you are getting a good deal by researching comparable properties in your area for sale as well as recent sales histories for similar homes. Additionally, make sure that any inspections are completed before signing off on any deal so that there are no surprises down the line!
No matter what side of the real estate transaction you're on—whether buyer or seller—it's important to go into it with full knowledge of all aspects involved.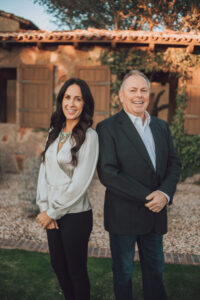 Shea Preferred Realty Group is here to assist you when it comes to buying or selling 2023! Reach out to us today!
#realestate #azrealestate #arizonarealtors #queencreekrealestate #queencreek #queencreekaz