These insights will provide you with an understanding of Encanterra's Real Estate landscape for August 1 2023 to date. The statistics are from the Arizona Multiple Listing Service (ARMLS).
The graphic is for August 1, 2023 to August 16, 2023. The next newsletter will have a more in depth look at the market year over year.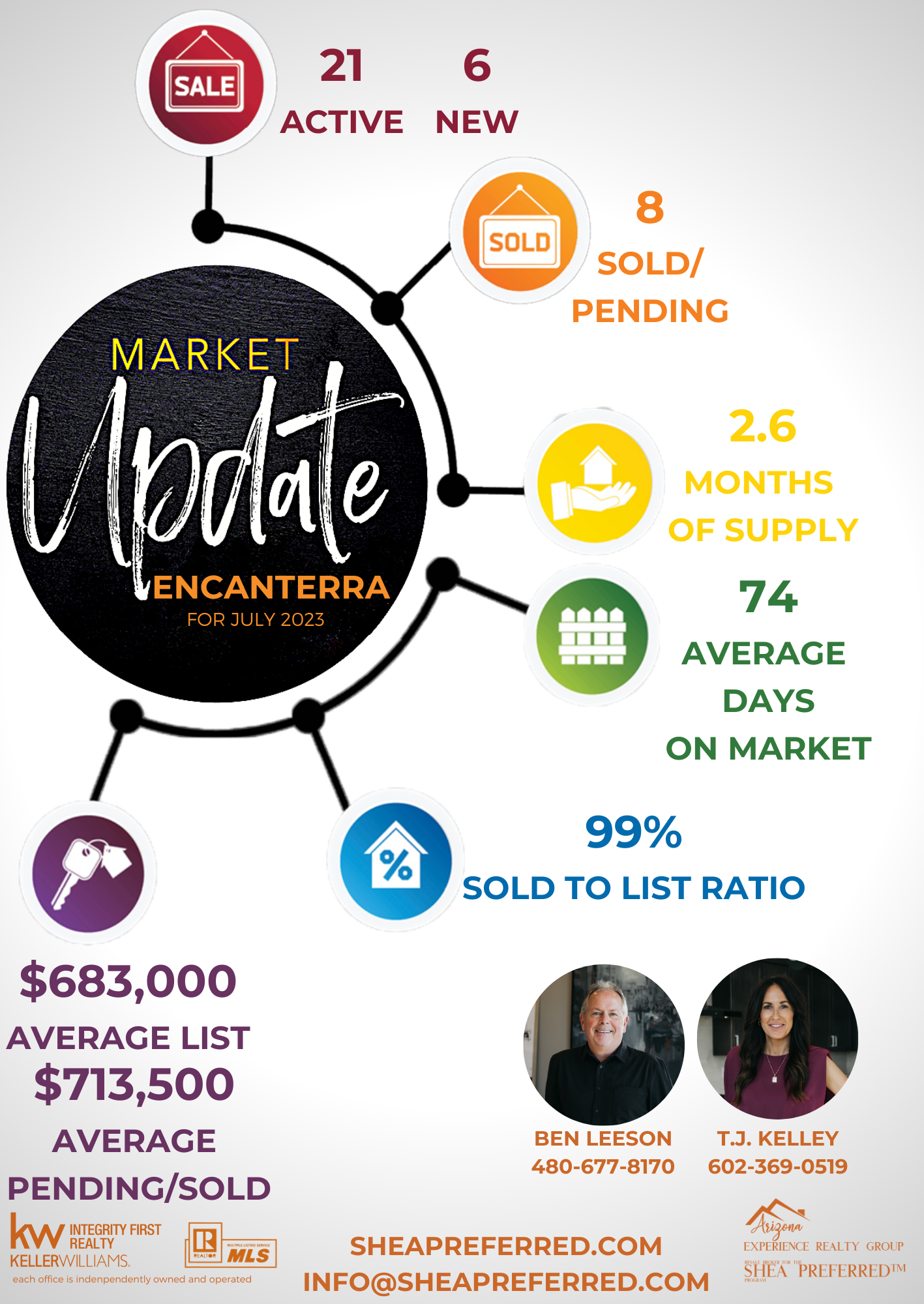 The current Encanterra market, has 21 active listings with 6 new this month.
There have been 8 pending & sold listings for the same timeframe.
With an Average Days on Market of 74 days. It's important to remember that individual properties may sway from this average, influenced by factors like price, location, and unique design center options. We occasionally see homes selling in 21 days and under.
Average List and Sales Figures
Average List price stands at $683,000, but with golf lots and a wide range of plans and square footage to choose from, this number changes significantly based on these factors. The Average Sales price $713,500.
For a professional home buying or selling experience, enlist the expertise of Shea Preferred Realty Group. Our dedicated team possesses an intricate understanding of Encanterra's market nuances, allowing us to provide insights that helps your decision-making. Whether you're navigating as a buyer or a seller, reach out to us today for a personalized consultation. As your trusted Real Estate partner, let us guide you on the journey to achieve your Encanterra Real Estate goals and dreams.
#EncanterraRealEstateInsights #SheaPreferredRealtyGroup #MarketDynamics #BuyersAndSellersGuide #EncanterraRealEstateMarket #Encanterra #EncanterraCommunity #ArizonaRealEstate #NavigatingSuccess