Jeff and I moved to Temecula, CA from Phoenix, AZ seven months ago and are enjoying being so close (seven minutes actually) to this beautiful destination. We frequent the wineries once or twice a month and get to enjoy the incredible views while sipping some of our favorite wines. There is a plethora of wonderful places to taste all your favorite varietals but our 3 favorite places to taste and relax are Fazeli Cellars, Robert Renzoni Vineyards and Wilson Creek Winery and Vineyards.
— LACEY COLLINS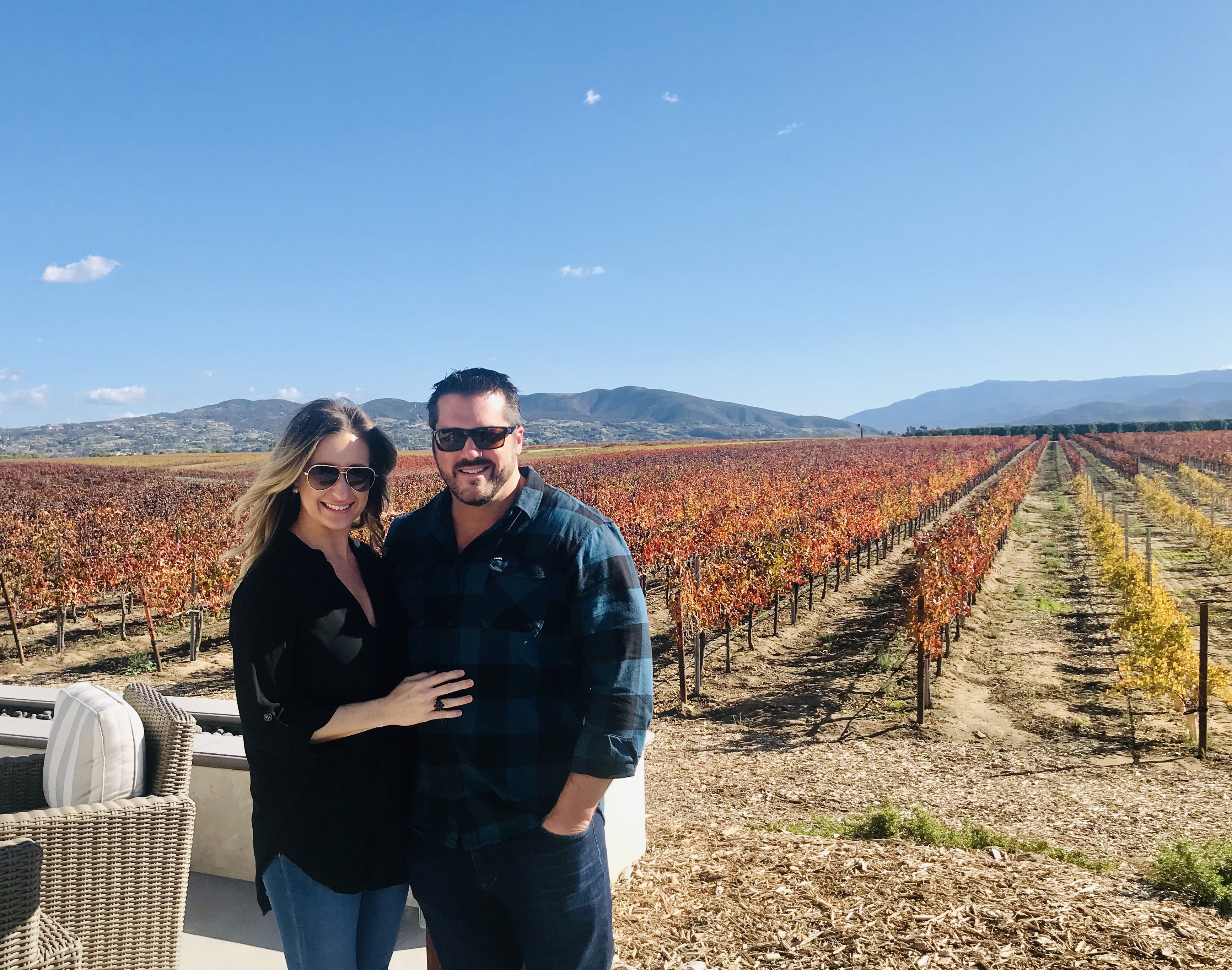 The Temecula valley is an up and coming destination that is home to over 40 wineries scattered along the region's rolling hills producing a variety of wines including, award-winning Syrah, Zinfandel, Cabernet Sauvignon, Pino Noir, and Chardonnay. Just a short distance from Los Angeles, Orange County and San Diego, the Temecula Valley sits in the most western side of Riverside County. The climate in Southern California and the Temecula Valley is simply perfect for almost all varietals. Temecula Valley is on the warmer side but is cooled by the Pacific Ocean wind and fog that blows through the Santa Margarita Mountains. This is the perfect recipe for the most delicious grapes.
If you find yourself in the Southern California Temecula Valley area anytime soon, visiting one of these incredible places is well worth your time.
Voted best Temecula Valley Wineries to visit in 2019:
1. Bailey Vineyard and Winery
2. Doffo Wines
3. Palumbo Family Vineyards & Winery
4. Carter Estate Winery
5. Leoness Cellars
6. Hart Family Winery
7. Ponte Winery
8. Wilson Creek Winery and Vineyards
9. Miramonte Winery
10. Robert Renzoni Vineyards
11. Akash Winery & Vineyard
12. Fazeli Cellars