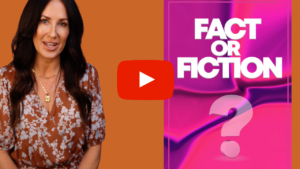 Let's have a quick game of FACT or FICTION:
1. HOMES ARE TAKING LONGER TO SELL
Facts! Homes are taking longer to sell. For the month of January in the Phoenix Metro area, sales were down 14% month over month.Year of year sales are down 37%. And the average days on the market right now are right around 80 days.
2. THE BEST DATE NIGHT IN QUEEN CREEK IS AT THE OLIVE MILL ON WEDNESDAY NIGHTS
Fact! Did you know that the 2nd Wednesday of every month the Olive Mill hosts a pizza date night from 6:30-9pm. You can make your own pizza, enjoy some nice local wine and relax by a firepit or stroll around the beautiful outdoor space at the Queen Creek Olive Mill.
3. IF YOU ARE A BUYER GOING INTO A NEW BUILD COMMUNITY & YOU HAVE A REALTOR, IT WILL COST YOU MONEY
Fiction and not true at all! If you are a buyer with a realtor representing you, it costs you zero dollars to have representation. The seller or builder pays us and works on behalf of the seller. So don't go in that new home sales office without your realtor. Don't do it!
4. THE BEST CUP OF COFFEE IN THE EAST VALLEY IS TOP CUP
This is a Fact! This super cute coffee shop is located on Val Vista and Riggs in Gilbert. They have a drive thru and some of the best Avocado toast I ever had!
5. YOU DON'T NEED TO DO A HOME INSPECTION WHEN YOU BUY A HOME
Fiction! It might be tempting to not spend money on a home inspection but don't do it. The home inspector is going to look at everything top to bottom. You don't want any unpleasant surprises after you move in and how would you know if you bought a lemon?