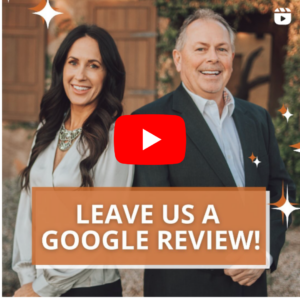 As a real estate business, we value the feedback and satisfaction of our clients. If you have recently bought or sold a home with our team, we hope that you had a positive experience and we would love to hear about it. Your Google review can really make a big difference for us as it is boosts our online visibility, builds our credibility, provides valuable feedback, improves our services, and most of all, it shows your appreciation to us. 🙂
To leave a Google Review, do the following:
Search on Google " Arizona Experience Realty Group resale broker for the SHEA Preferred program "
Then, click on the " Write a review" button " below.
Click on the 5th star for a 5-star Google Review !
And lastly, share your experience with us in the given box.
We really appreciate your time and effort, and look forward to continuing to serve you and the local community. And don't forget to subscribe to our YouTube channel : Shea Preferred Realty Group for more real estate information and tips. We're always happy to share our knowledge and expertise with you, and help you make informed decisions when it comes to buying or selling a home.
Thank you for considering to leave a Google review for our real estate business. Your 5-star rating means the world to us!