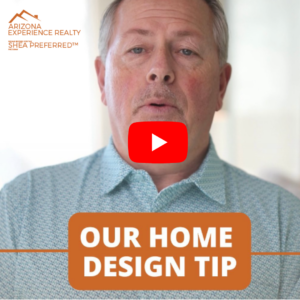 Buying a home is a major milestone in anyone's life. It's a sign of accomplishment and a place to create lifelong memories. However, it's essential to keep in mind that someday you will have to sell your home. With that in mind, it's crucial to make smart design choices and think about what the next buyer may or may not like.
We've all heard the saying, "They're gonna have to carry me out of this home in a box," meaning that someone plans to live in their home until they pass away. While this sentiment may seem comforting, it's important to consider the future when making design decisions.
Imagine you're backing up to a busy road or a massive power line. Do you think the next buyer will be pleased with the location? Or maybe you love the color lime green and decide to install lime green flooring everywhere in the home. While it may be your dream home, it may not appeal to everyone.
As a result, it's critical to make smart design choices and think about the next buyer. It's not just about creating a home that meets your current needs; it's also about creating a home that can appeal to potential buyers in the future.
While it's essential to buy your dream home and live in it for as long as you want, it's equally important to think about the future when making design choices. Remember that everything you buy will eventually be sold, and making smart decisions now can pay off in the long run. So, work with a team of experts and keep the next buyer in mind when making design decisions for your home.
Contact us now! Shea Preferred Realty Group