As a Real Estate Agent, you should "always" be ON-THE-GO!
Here's our A Day in the Life of an Agent peek, and #lunch!
With all Real Estate Transaction, a good Real Estate Agent means that you're flexible enough to meet your client's needs. That's right, it also means that being a Real Estate Agent means eating lunch on the go!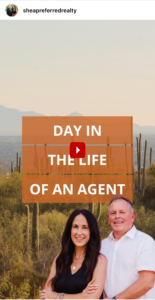 Shea Preferred Realty is here for all of your real estate needs, evenings and weekends included. Connect with our team today if you're interested in buying or selling in the Valley, we'd love to help! Contact us: Shea Preferred Realty Group